We encourage all professionals associated with the automated gate industry to take the Gate Safe training to improve their understanding of the required protocol to ensure a safe and compliant installation. (More about Gate Safe training)
Automated gate safety: the facts
Anyone involved in the installation of a powered gate (whether it is a swing or sliding gate, a rising arm barrier, a bi folding or telescopic sliding gate) must ensure it complies with the Machinery Directive 2006/42/EC.
In order to achieve compliance the gate should have undergone a full risk assessment. The complex British Standards are used as a means to identify the various potential risks posed by an automated gate.
A fully automatic gate should feature a minimum of two different types of safety device. Gate Safe advises that photocells / light curtains and pressure edges should be installed on every gate or barrier and would never support the idea that force limitation is an acceptable form of safety when not relying on safety edges
In addition to using the British Standards to guide the Risk Assessment process, Gate Safe provides further additional general recommendations to encourage a holistic approach to best practice in relation to the installation of gates.
This includes guidance on the requirements to ensure the overall mechanical strength / stability of the installation.
You can read a selection of guidance documents from Gate Safe and also from HSE below:
Basic risk assessment for automated gates
Hazards associated with automated gates
Existing vs new compliance
Gate Safe Aware supporter code of conduct
Physical guidelines for automated gates
Rising arm barrier guidance
Gate Safe Aware Installer code of conduct
Read the key HSE guidance here
Risks to pedestrians from crushing zones on electrically powered gates 1
Risks to pedestrians from crushing zones on electrically powered gates 2
Gate Safe has developed a practical guide to provide advice to installers on the role they play in improving automated gate safety.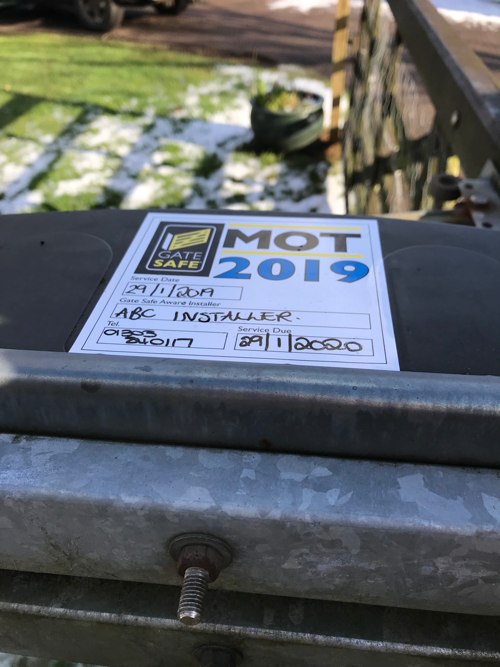 To the untrained eye, there is no difference in the appearance of a safe or unsafe gate. The Gate Safe MOT provides a clear visual reference to indicate that a gate has been installed / maintained in line with best industry practice. Only Gate Safe installers are eligible to fit the Gate Safe MOT and the benefits include:

Setting your business apart from the competition by demonstrating best practice and an over-riding commitment to the safety of any automated gate installation installed / maintained by your company
The MOT needs to be renewed on a maximum of an annual basis maximum, so the scheme will help to boost customer loyalty and retention – no gate owner will be keen to have a gate which has a clear reference to the fact that the regular service has been overlooked
The MOT offers a natural branding exercise for your business, providing a clear reference to your company to anyone that uses the gate

More details on the Gate Safe MOT can be found in the Members area.
The Gate Safe Visualiser is an online, interactive, visual guide or checklist for those involved in:


Gate specification
Gate design
Gate installation
It is designed to navigate you through nine easy steps to help specify, design and install automated gates to the latest safety standards.
In addition, the Visualiser provides guidance to the end user as to what they can expect from their automated gate.
Find out more about the Gate Safe Visualiser Here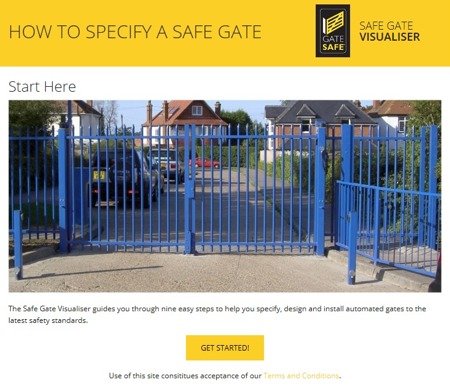 What is a Premier Installer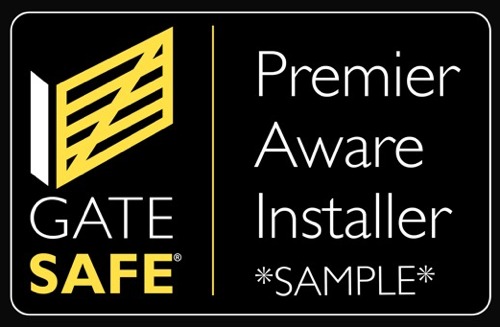 Gate Safe introduced Premier Installer membership specifically for larger installer companies, to ensure that Gate Safe best practice was instilled in a significant proportion of the installer work force.

A company which boasts Premier Installer membership is required to have invested in training a minimum of 80% of its employees who are actively involved in the supply / fitting of automated gates.

Premier Installers have an enhanced entry on our postcode map and A-Z search facilities.
The Hub is a CRM online tool which has been specifically designed by Gate Safe to improve the running of a gate and barrier installation business.
Click here for our Hub page