It is estimated that nearly 300,000 new automated gates are being installed every year, in a wide range of settings, including private residences, housing developments, commercial properties and schools / nurseries & education centres. Combine this with the number of existing gates in the field and it is likely that there are currently in excess of 3 million gates in existence.

A commercial gate 'owner' has a duty of care to ensure that the gate is safe and regularly maintained. Equally, any professional associated with the original installation or subsequent maintenance of the gate has a duty to ensure that it is safe and legally compliant. Failure to do so may result in legal action for the role unwittingly played in any resulting accident or fatality ... Fines to date have included two firms being fined £50,000 and one company £60,000.

Yet recent surveys have showed a staggering 90% of gates have been shown to be unsafe.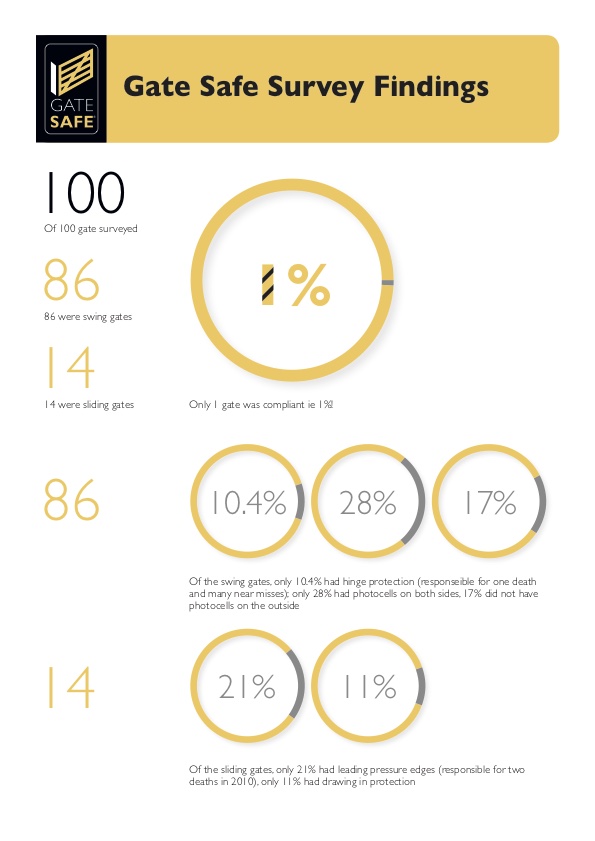 Independent Gate / Barrier Assessments
As a completely independent body with a long-standing reputation in gate safety, Gate Safe is able to provide a full risk assessment to ensure any gate/barrier is compliant with the EU Machinery Directive 2006/42/EC and is operating safely.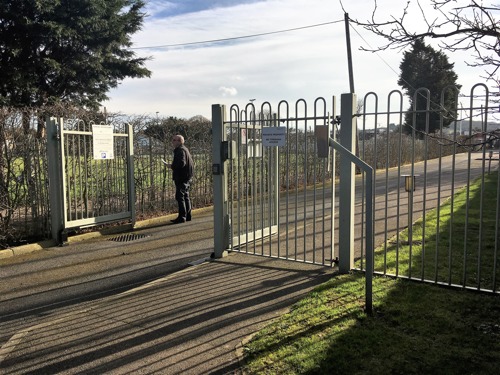 Gate Safe can attend site to undertake a full risk assessment on the gate/barrier to assess its current safety and operating performance and provide a full risk assessment and written report summarising the findings from the survey. This will provide a clear explanation of the possible solutions recommended to upgrade the machinery to deliver a safe and compliant installation. Photographs are included to highlight any areas of concern.

Independent survey prices are based on distance travelled and number of gates to be surveyed. Please contact Gate Safe to discuss your requirements.

Gate Safe is unable to provide costings for any potential works; although indicative prices can be found by following this link; we suggest you speak to a Gate Safe installer for an accurate quotation Find Certified Installer.
Desk Based Risk Assessment
Gate Safe also undertakes a desk based risk assessment based on information provided by the gate owner along with photographs/video of the gate. This evidence offers a good indication of the current safety of any gate. Upon review of these materials, Gate Safe will forward a written report summarising any suggested upgrades which may be required.

Gate Safe can only assess the gate/barrier based on the information provided so this type of risk assessment is unable to take into consideration the force used to operate the gate or other non-evident hazards. Price on application.
There are occasions when court proceedings have been initiated following an automated gate accident, where an impartial view is required to determine whether or not a gate is deemed safe in line with current health and safety recommendations. As the pioneering body associated with the promotion of automated gate safety, Gate Safe has been invited to act as an 'Expert Witness' in such scenarios.
Gate Safe has developed a series of practical guides to provide advice to various professional who have a role to play in improving automated and manual gate safety.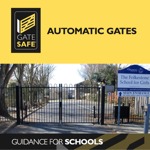 Gate Safe estimates that there are nearly 25,000 schools in the UK, based on recent survey activity which showed as many as 90% of gates audited were unsafe, there are potentially 20,000 unsafe gates in a school setting. Is yours one of them?
Download SCHOOLS guide
The Gate Safe Visualiser is a visual guide designed to navigate you through nine easy steps to help specify, design and install automated gates to the latest safety standards.

It can also be used as a check list for the end user.

Find out more about the Gate Safe Visualiser here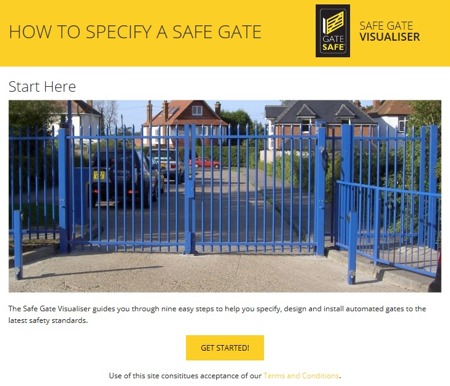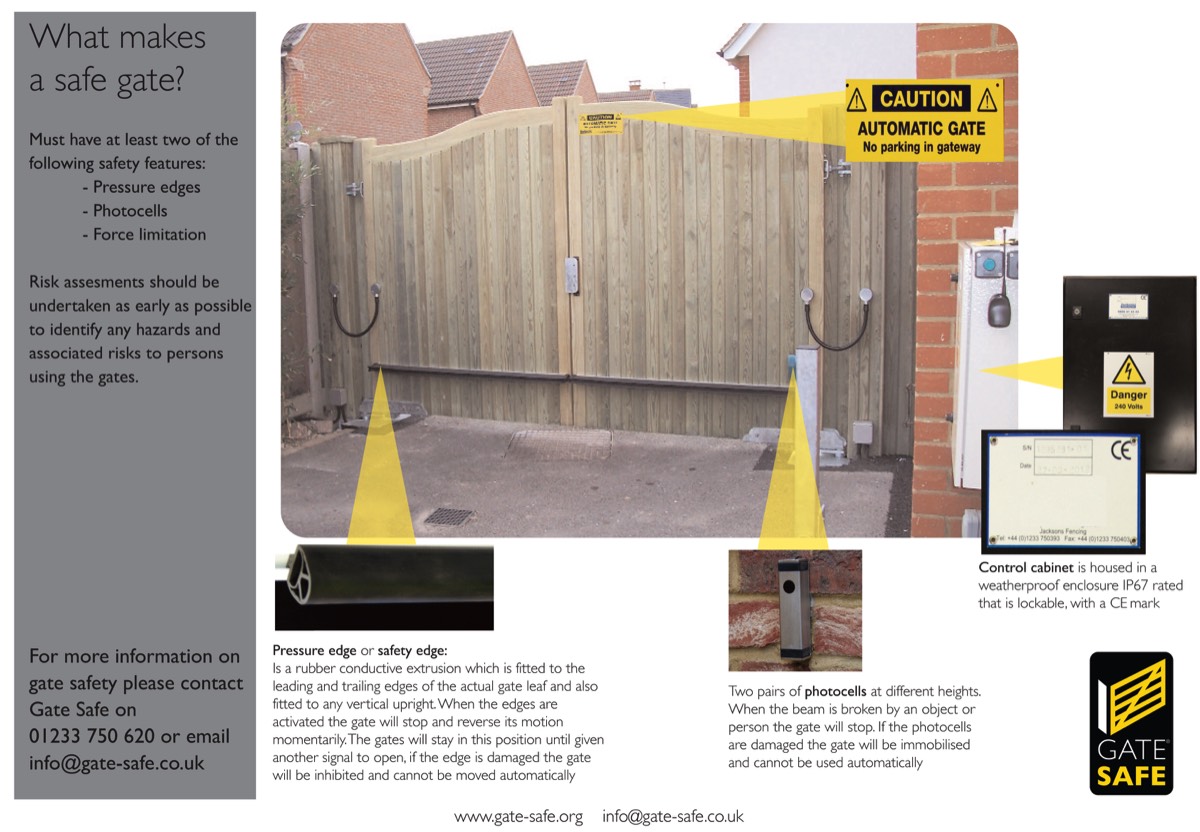 We regularly receive queries from professionals working with automated gates / barriers as well as members of the general public. See if we can answer your question from the list below:
How do photocells / light curtains work on electric gates?
If as an installer I see a gate that I consider to be unsafe can I disconnect it?
As an installer, what are the legal implications for me if an automatic gate I have installed causes an accident
What is the legal requirement for automatic gate maintenance?
What is the legal gap on electric gates?
Rising arm barrier – where are the force testing points?
Why does Gate Safe not concur with the use of force testing as a means of safeguarding an automated gate?
Are there not also possible charges of negligence even if the gate is CE marked but has not been properly installed / absence of safety?
As an installer, where can I find a copy of a risk assessment template for electric gates
When the swing gate opens and closes the point between the hinges reduces to a gap less than the recommended distance – how can I overcome this?
Are automated gates covered by building regulations?
What training do you need to undertake to be a qualified installer of automatic gates?
How many photocells should be fitted to an automated gate to render it safe?
How do you keep a swing gate from closing?
How can a sub contractor cover himself or herself when carrying out repairs on a gate that is not compliant?
Are automated gates covered by building regulations?
If a customer is not prepared to pay for safety features on an electric gate, should the installer still go ahead with the installation?
How many pressure edges should be fitted to an automated gate to render it safe?
I have an existing manual gate, which was professionally installed. If I use a qualified electrician to install the automated gate kit I recently purchased, will my gate still be safe?
What standard do I need to look out for on an automated gate kit?
I have a gate that was installed pre the 1998 legislation, does it need to be made safe?
I'm buying a property with an automated gate fitted, is there a certificate I should ask for to confirm the gate is safe and in good working order?
I've seen an electric gate at my child's school which does not appear to have any safety features, who do I report it to?
Should electric gates be installed by a professional?
How does an automatic gate stop?
How does an electric gate work?
How do you stop an electric gate from closing?
Who is responsible for checking if my electric gates at home are safe and compliant?
When does a gate become a machine?
Are electric gates subject to planning consent?
My automatic gate was installed ten years ago, does that mean it will no longer be compliant / safe?
How reliable are automated gates?
As an electric gate owner, what are the legal implications for me if a gate on my property causes an accident?