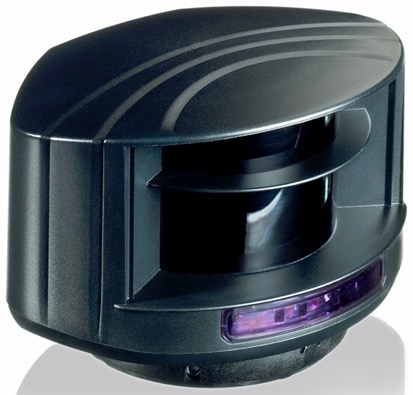 Laser Scanner - An improved approach to the safety of automated gates
As the lead charity associated with raising awareness of the safety considerations in relation to automated gates, Gate Safe is constantly reviewing new technologies and new products which might deliver an improved level of protection to protect against potential injury. We all hope that one day, safety measures for powered gates will have evolved to a level which totally anticipates any risk of an accident.
I recently met with a laser scanner supplier to review the capabilities of a product which projects four laser curtains fields in front or behind a gate or barrier. The laser scanner concept is based on tried and tested technology which has been in existence for over 10 years. If the laser curtain is broken, the gate / barrier will halt and if required, will return. Gate Safe has always maintained that the very best form of safety is when a gate is prevented from touching a person. The laser scanner detection system achieves this, covering a much broader spectrum than a single photo-cell.
For me, the beauty of this device is that each curtain can trigger a different response for the gate / barrier. Example, three curtains can be focused on safety and one can be configured to represent a virtual switch activated when the curtain is interrupted in a certain place.
Some laser versions can be installed to act as a ground loop to enable free exit, whilst also providing an added safety device under the boom. This avoids the expense of running cables underground and the associated disruption of digging up a road, which will is definitely an added-value for the end customer.
The scanner clearly offers some useful 'added extras' and definitely delivers a full safety of the leaf for any automated gate installation, detecting small objects or persons. Other bonuses are that it requires minimal maintenance: you simply need to keep the lens clean. The scanner is rated IP65, operates in extreme temperatures from – 30oC to + 60oC. Any other security features like force or speed limitation are not needed.
The equipment is supplied with a 2-year warranty although the expected life expectancy is close to 20 years. The price point is circa £1200 but be aware that this does not include labour costs to install the device. That said, this is not dissimilar to the cost of pressure edges.
Installation is easy and is carried out using a hand-held programmer but if necessary a support during the installation can be available.
Gate Safe would strongly recommend all installers give this device serious consideration. For more details visit
http://www.bea-industrial.be/en/products/product-range/lzr-i100/